Emulate3D Controls Testing & Emulate3D Ultimate are industry-leading 3D emulation software tools used across multiple industries. The software is designed to test your PLC logic not only before you need to go on site, but also without developing any mechanical or manufacturing processes.
With the Emulate3D Controls Testing software, you can test and debug your control system offline, before the actual equipment is built and without disrupting ongoing production. Remove commissioning from the critical path of the automation project and work efficiently in parallel with system construction and installation. Reduce commissioning time and costs, and shorten your time to market by running logic tests on your system's digital twin in a secure and controlled virtual environment before launching on site.
A flexible and easy-to-use physics-based PLC Virtual Controls test tool used to design, simulate and emulate industrial processes. A specialised technique for developing the Dynamic Digital Twin of a machine or system to test and debug the control system under realistic operating conditions. A software solution used by a wide range of automation integrators, OEMs, end users and technical solution providers globally.
Emulate3D Controls Testing models are digital twins that can be connected to multiple PLCs as well as to other manufacturers' products via a wide range of industrial standard protocols. The Emulate3D framework also facilitates robust connections to WMS, WCS and ERP systems for high-level emulation.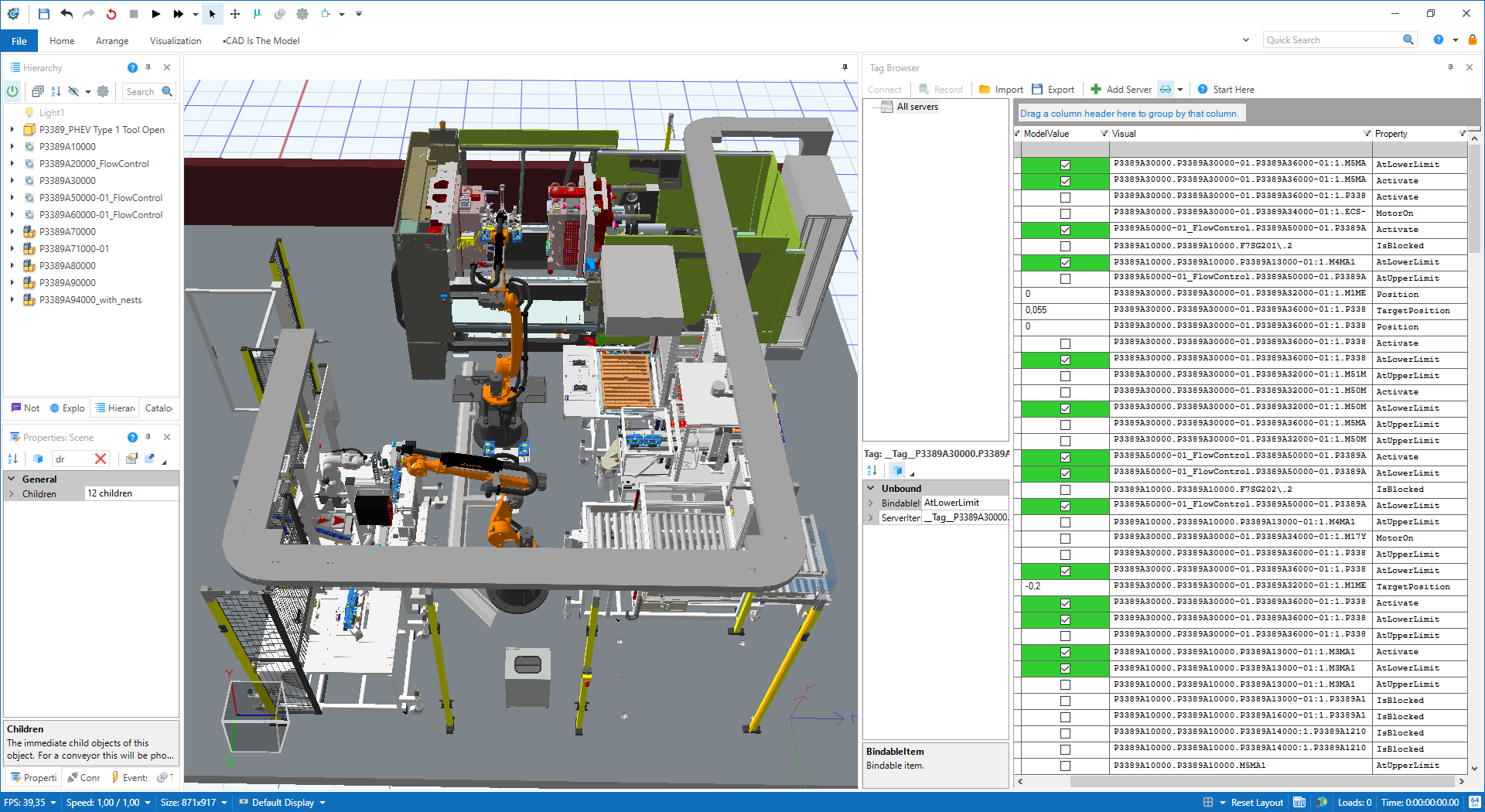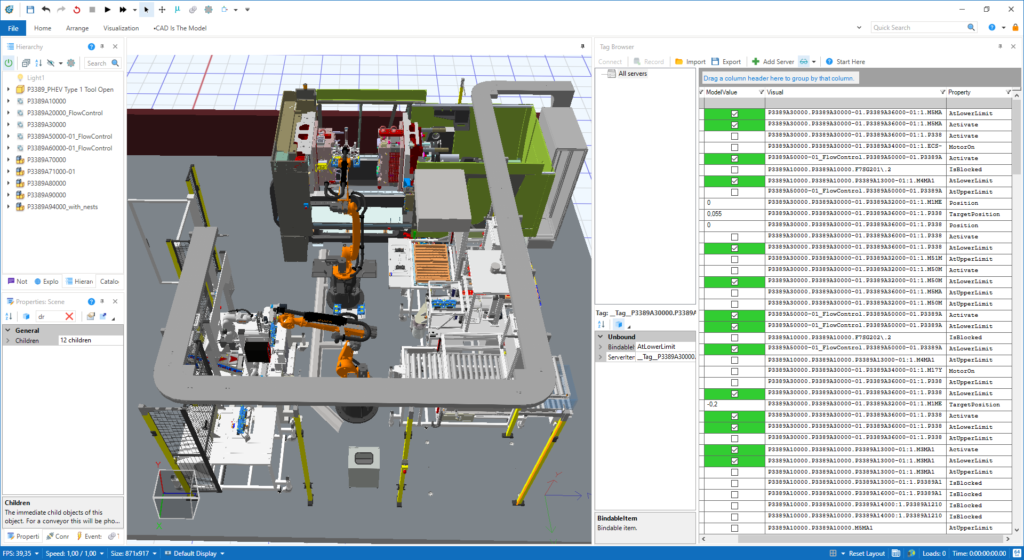 Benefits
Test with fully reproducible load sequences
Reduce on-site troubleshooting time
Produce more thoroughly tested and robust solutions
Train operators safely in normal operation and failure recovery sequences
View, control and demonstrate your machine in a virtual reality (VR) environment. Invite your customers into the VR experience by logging into your model remotely, so you can discuss the latest project changes.